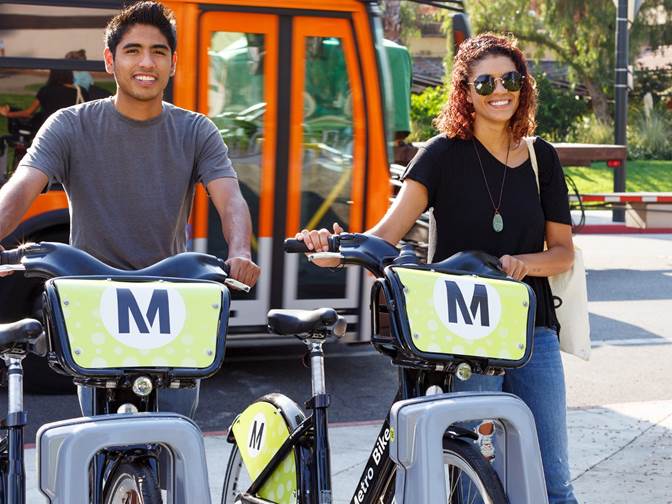 Celebrate Bike Month in May by signing up for a Metro Bike Share Student Pass for only $1.00! After May it's only $5.00 per month.
What's included?
24/7 access to a fleet of over 300 bicycles at 30 stations throughout Pasadena as well as all stations in Downtown LA, Port of LA and Venice
All trips 30 minutes or less are FREE and $1.75 per 30 minutes thereafter
Signing up is simple:
Access the portal using your ArtCenter student email address AND the discount passcode StudentsWhoLikeBikes
Enter the promo code BIKEMONTH2018 to redeem your first month for $1.00
You can also sign up in person—the Metro Bike Share Team will be on campus for the Welcome Back Students Event.
When: Wednesday, May 16, 2018, from 12–1:30 p.m.
Where: Hillside Campus
This is a limited time offer so don't miss out!