Art Center's Photography Department will be hosting a free film screening of Somewhere to Disappear, a documentary film with Alec Soth, on Friday, March 23 at 7:30 pm at the Ahmanson Auditorium on Hillside Campus. Light refreshments will be available before the screening. Students, faculty, staff and the public are all invited.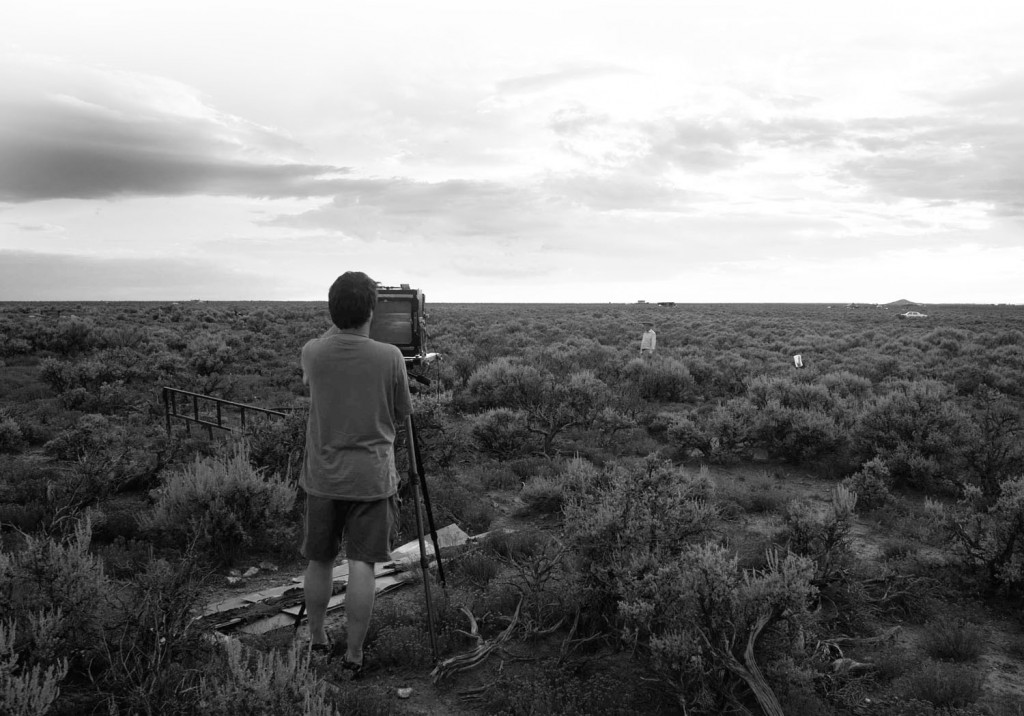 Somewhere to Disappear is a 57 minute documentary that features photographer Alec Soth. Alec's project Broken Manual undertakes to write a guide that will provide the basic tips on how to disappear in America. Filmmakers Laure Flammarion & Arnaud Uyttenhove follow Alec Soth on his search for men who live on the margins of society; people who ran away from their natural environment, to find their own world. As modern day hermits, they find peace in unaffected places of the country, whether it be a cabin in the mountains, a dark cave or in the expansive desert. Each of these people chose to live in a different way. The filmmakers wanted to find out why they live like this: did they deliberately make this choice? Do they regret it? What are they really looking for? Did they find it?  Check out the trailer at http://www.somewheretodisappearthefilm.com/trailers.
Alec Soth (b. 1969) is a photographer born and based in Minneapolis, Minnesota. His photographs have been featured in numerous solo and group exhibitions, including the 2004 Whitney and São Paulo Biennials. In 2008, a large survey exhibition of Soth's work was exhibited at Jeu de Paume in Paris and Fotomuseum Winterthur in Switzerland. In 2010, the Walker Art produced a large survey exhibition of Soth's work entitled From Here To There. Alec Soth's first monograph, Sleeping by the Mississippi, was published by Steidl in 2004 to critical acclaim.  Since then Soth has published NIAGARA (2006), Fashion Magazine (2007) Dog Days, Bogotá (2007) The Last Days of W (2008), Broken Manual (2010). In 2008, Soth started his own publishing company, Little Brown Mushroom. Soth is represented by Sean Kelly in New York, Weinstein Gallery in Minneapolis, and is a member of Magnum Photos.