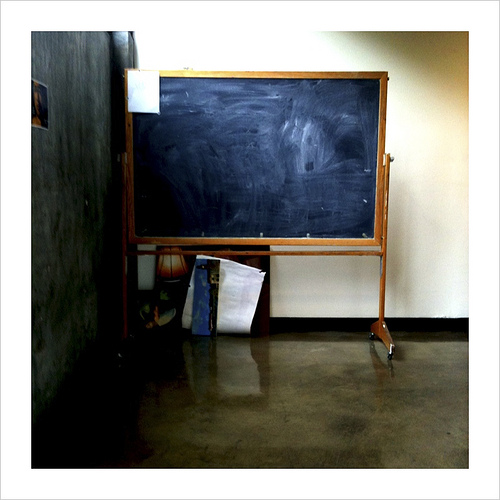 Just because it's Summer Term doesn't mean things move any slower here at Art Center. Take a look at some of the educational partnerships happening this term:
Para Nuestras Hijas: This Designmatters TDS will tackle this issue of cervical cancer among Latinas in Los Angeles. Students will create a communications program designed to increase acceptance of the cervical cancer vaccine among young women in under-served neighborhoods such as East L.A., where few are getting the vaccine. The program will be implemented by the LAC+USC Medical Center at the conclusion of the studio.
PCI 50th Anniversary Communications Program: This Designmatters TDS is the second phase of a two-part corporate identity design and 50th anniversary campaign project for Project Concern International (PCI). The course will focus on development of a visual communications programs promoting the 50th anniversary of PCI, recognizing its past accomplishments but also looking forward to the promise they have as a nonprofit global health organization.
Brand Lab Berlin: Is Brand Still the New Black?: This sponsored project is an immersive three-month design studio exploring the thinking, feeling and attitude of millennials toward lifestyle brands. The objective is to conceive and produce an urban intervention that generates new brand visibility and relevance in times of change.
Nestlé/Wonka: Feed Your Imagination: The Wonka Experience will comprise a holistic approach to the creation of unique, layered experiences for the newly repositioned Wonka confections brand based on the book Charlie and the Chocolate Factory. The sponsored project will challenge students to consider all avenues relating to the future of Wonka.
Honda/Dassault: This sponsored project will focus on Catia, a future people-mover based on the modern household. Students will work with Dassault (Catia) to create the best solution for what will become the next family vehicle.
Ford: What is the Ultimate Urban Personal Mobility Solution?: Ford Motor Company will challenge Art Center students to identify new inspiration to help answer the question: What is the ultimate urban personal mobility solution? In this sponsored project, students will identify key urban personal mobility problems to be solved and their proposed solutions.
LG: New Themed Development: Students will create a family of products developed from different themes as part of this sponsored project.

Tags: Educational Partnerships, Sponsored Projects