Could it be? A Fresno man thinks that a stash of antique negatives bought at a garage sale are the early work of famed photographer and Art Center faculty member Ansel Adams.
Check out this very interesting L.A. Times article about the negatives and the debate surrounding them—some think they are legit; Adams' family says otherwise.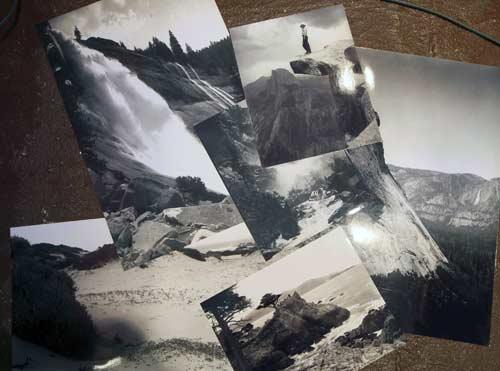 One theory is that scorch marks on the negatives are proof that they survived a 1937 fire in Adams' studio. Adams reportedly tossed stacks of negatives into a bathtub to save them from the flames.
Reporter Mike Boehm writes: "Alt theorized that Adams brought the Norsigian negatives to Southern California in the early 1940s as examples for his students at what's now the Art Center College of Design in Pasadena. 'It would not be unreasonable for him to show the fire-damaged plates and regale his students with what was surely a great story,' Alt wrote. He added, 'In almost all of the photographs, the compositions are virtually flawless,' indicating 'a photographer of singular vision and talent'."
What do you think? Are these the real deal, or just wishful thinking?
Read more: Ansel Adams negatives revealed? Fresno man makes his case and
Experts say lost images of Ansel Adams found