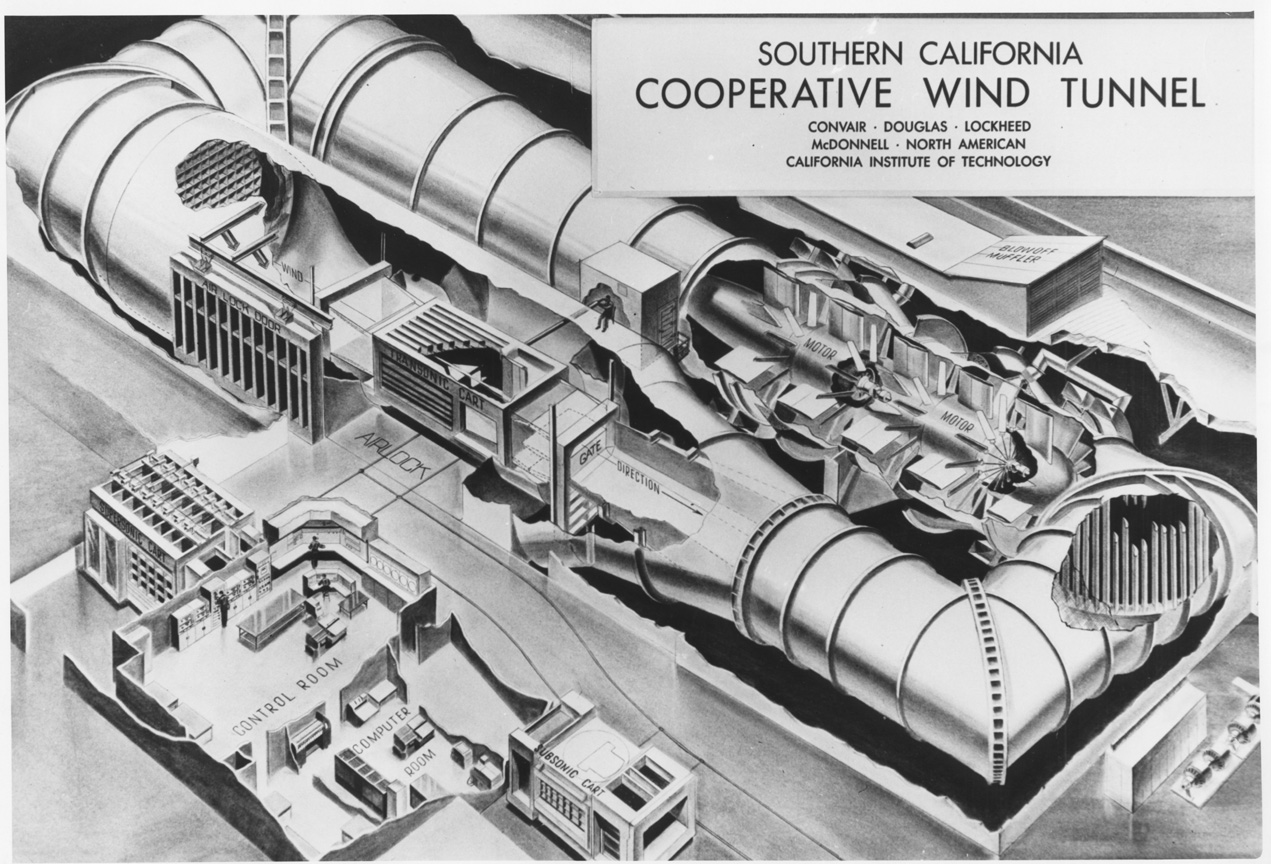 We all know that Art Center's South Campus was originally a supersonic wind tunnel. But did you know that the tunnel was made of thick, reinforced steel, and could operate from below atmospheric pressure to four times that pressure?
From a 1945 Pasadena Star-News article: "Jet propulsion has raised new problems. This tunnel built for high speed pressurized research has been completed none too quickly as what we thought were problems of the future are with us now."
Read more in today's Pasadena Star-News: Southern California Cooperative Wind Tunnel and check out some interesting photos and floor plans of the old Wind Tunnel at the gardenLAb experiment.