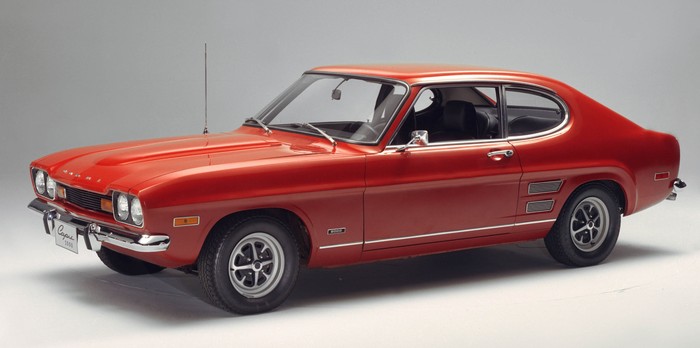 It's been one of the greatest mysteries of the transportation industry: Just who designed the Ford Capri?
It's taken four decades, but we finally know the answer. And interestingly enough—and probably not surprisingly—he was an Art Center alum. Phil Clark, an Iowa native who graduated from Art Center in 1958 and went to work for Ford in 1962, was the designer of Mustang's galloping horse logo. Thanks to his daughter Holly, Clark has been identified as the designer of the Capri as well.
Holly was just a toddler when her father died of kidney failure at age 32. As an adult, she began an extensive investigation, piecing together his surviving art folios.
From Hemmings Blog: "'Code-named GBX, his drawings and clay models for Project Colt, the name given to Capri preproduction planning within Ford, range from 1964 through 1966,' said Norm Murdock, executive of the Ford Capri Hall of Fame, which inducted Clark earlier this month when the news came to light. Early Clark renderings show nearly all the classical Capri hallmarks: Long hood, short rear deck, fastback pillars with notchback rear window, squared-off rear quarter, upswept front valence, dramatic side crease, etc.'"
Read more at Hemmings Blog and at Holly's fascinating site about her father.