On behalf of the Art Center College of Design community, I would like to express our deep concern for the impact the devastating earthquake and resulting tsunami in Japan has had on all those affected by these tragic events.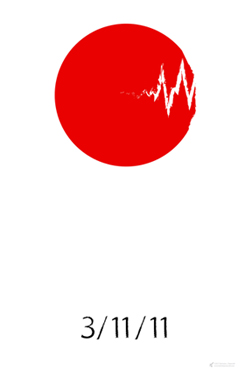 Art Center has maintained close ties with Japan since the 1950s when the first design students sponsored by JETRO came to study at the College. In recent years, students from Tama Art University and Art Center have collaborated on several projects, including a study on earthquake safety, in an effort to design more effective approaches to education, preparedness and recovery. As we hear the news of this catastrophe, we are reminded of the common ties that bind those of us along the Pacific Rim.
Our shared vulnerability compels us to offer comfort; our long history provides a pathway to deliver it. Please know that we are reaching out to our many alumni, corporate and academic partners in Japan so that we can lend support where it is most needed. At the same time, we have dedicated resources to assist those students, faculty and staff on campus who are coping with losses from these events.
As the effects of Friday's earthquake continue to unfold, our friends in Japan are foremost in our thoughts.  We mourn those who were lost and send our heartfelt wishes for a rapid recovery to all who survived.
Sincerely,
Lorne Buchman
President
Art Center College of Design
Image by designer Nick Nawroth. Prints are available for purchase, with half of the proceeds donated to the American Red Cross relief efforts in Japan.
* Editor's note 3/16: Nawroth has contacted us to let us know that 100% of proceeds will be going to Japan relief efforts.