Meet Product and Entertainment Design instructor Justine Limpus Parish at the Library on July 12 at 2:30 p.m.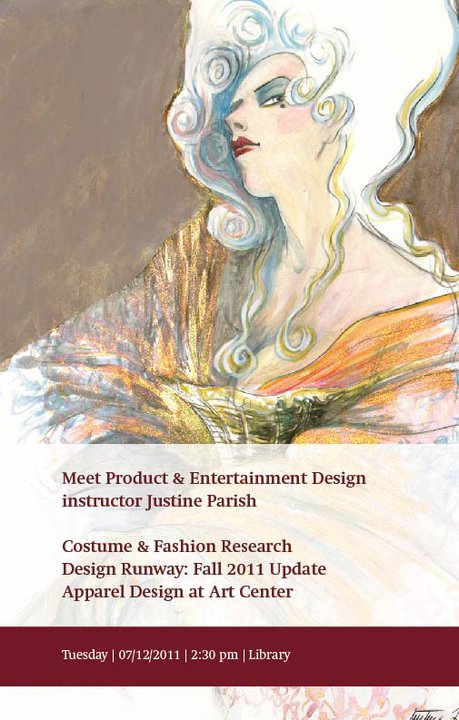 Parish is an illustrator, designer, educator and author. She designs special occasion clothing collection, published her own textbook, Drawing the Fashion Body, and is a regular contributing writer and illustrator for Belle Armoire Magazine. She served as art director for Liberty House of California, and created the fashion department at the Academy of Art in San Francisco, serving as its first department chair.
She'll be sharing her sources for costume and fashion research, giving an update on this fall's design runway, and discuss apparel design at Art Center.
Don't miss it!
Apparel Design with Justine Parish
Tuesday, July 12, 2:30 p.m.
Art Center Library, Hillside Campus

Tags: Justine Parish, Library