Product Design alumna Bryce Butcher, an industrial designer at Bradshaw International, is returning to Hillside Campus today to hand out Pancake Creators at the south entrance (off the student parking lot).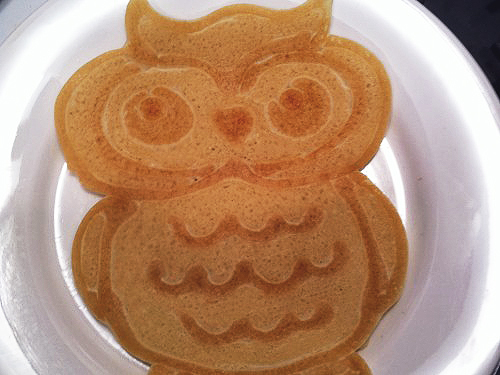 Students can submit their own pancake designs to the Pancake Creator website for view in their gallery—and one lucky designer will win $200 to Swain's!
This super-cool product was designed by Bryce along with Graphic Design alums Grace Karabachian and Annie Gonzalez, so this product is a real Art Center success story. Bryce tells us that the product is just beginning to hit store shelves.
"The Pancake Creator scores a perfect trifecta for me: it's a kitchen gadget, it made me laugh, and it was designed by a former student of mine," says Product Design faculty member and alumna Wendee Lee, who tipped us off about today's giveaway.
Stop by, pick one up, and have some fun playing with your food! Bryce and friends will be there between noon and 2:30 p.m.
Check out the video of the Pancake Creator below: