Every year, the Art Center community highlights the wonderful cultural diversity and international presence on campus with the Celebration of Cultures Week.
Next week, March 19-23, there will be international and multicultural entertainment, activities and foods in collaboration with ACSG, Student Clubs and Organizations, the Library, the Cafeteria, and other areas of the College. These events are free and open to all staff, faculty, and students. Please join us next week to celebrate everyone's heritage as a community.
Monday, March 19
10:00-11:00 AM: Swedish Waffle Day | Bridge
1:00-2:00 PM: Desserts-Around-the-World | Bridge
Tuesday, March 20
All Day: National Dress Day*
12:45 PM: National Dress Day Group Photo* | Bridge
11:00 AM-3:00 PM: Travel Slide Show | Student Dining Room
12:30-1:30 PM: Mariachi Band | Student Dining Room
Wednesday, March 21
All Day: Persian New Year Celebration | Student Dining Room
12:00-2:00 PM: Persian Calligraphy | Student Dining Room
12:00-2:00 PM: Art & Craft Bazaar | Cafe Entrance
Thursday, March 22
All Day: Experience Asia
12:00-2:00 PM: Chinese Sugar Art | Bridge
12:30-1:30 PM: "Gayageum" Performance | Student Dining Room
12:30-2:00 PM: Korean Calligraphy Session | Student Dining Room
1:00-2:00 PM: Japanese Sweet Treats | Bridge
7:00-9:00 PM: Memoirs of a Geisha Film Screening | Faculty Dining Room
Friday, March 23
All Day: Australian "Walkabout" Treasure Quest | Sculpture Garden
1:00-1:30 PM: Polynesian Dancers | Student Dining Room
All Week
Check out Library Staff Picks of Cultural Readings and Movies!
Enjoy International Cuisines Served in the Cafeteria!
Some events may be cancelled or changed without prior notice.
*This year, we want to encourage everyone (students, faculty and staff) to share their heritage by wearing the national dress of the country your family is from or have an affinity for. We want to give you plenty of notice to retrieve that special outfit out of storage.  National Dress Day will be on Tuesday, March 20.  Everyone who wears his or her cultural dress will get prizes, and we will have a group photo on the Bridge.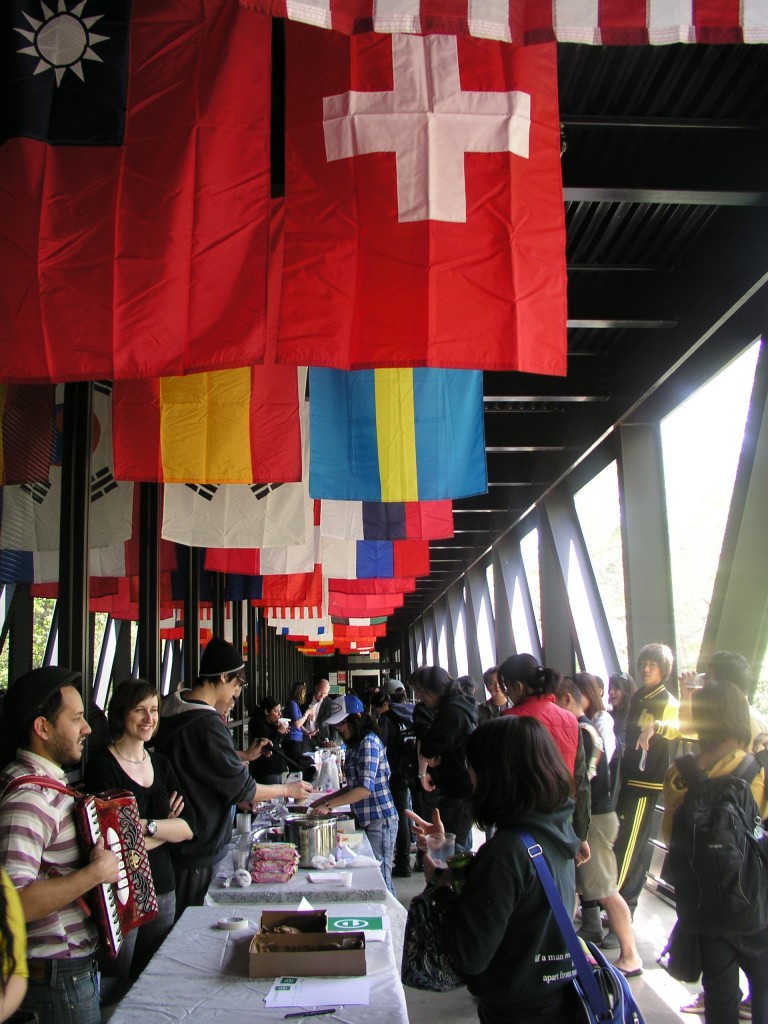 Tags: Celebration of Cultures