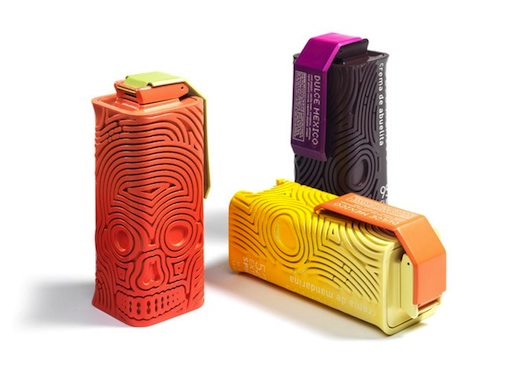 This month Designer Showcase, a packaging forum sponsored by Avery Dennison, is profiling Art Center alumnus and trustee Kit Hinrichs' ADVT 63 firm Studio Hinrichs as well as work by several former and current Art Center students.
Recent rebranding projects—by Vinh Pho PROD 11, Nadia Tzuo GRPH 11, Mike Kim PROD 12, Jim Bogenrief GRPH 11, Simon Davey PROD 11 and current Product Design student Alex Cabunoc—are highlighted on the site's "Seen at the School" section.
For each project, Hinrichs provides feedback on why he finds the work successful. Of Davey's Dulce Mexico packaging that integrates ancient Mexican iconography, he says, "The tactile quality of the surface, plus a robust color palette, makes the product very memorable."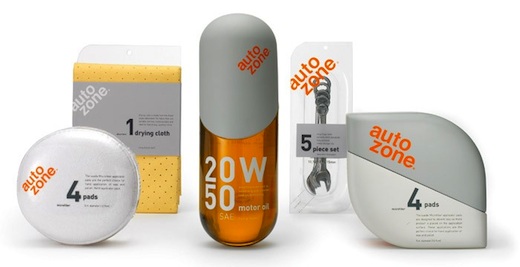 On Pho's health- and nutrition-inspired rebranding of Auto Zone, he says, "Recognizing that auto products aren't just bought by men, this packaging design is made to look more "gender neutral" in its forms, typography and color palette."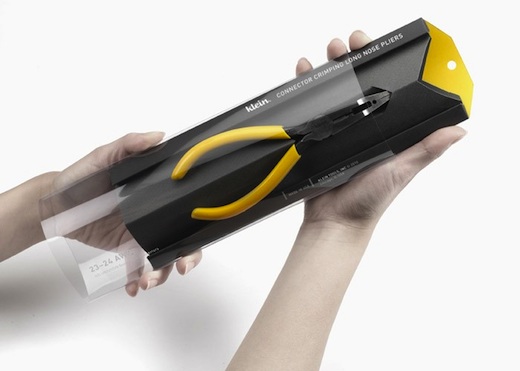 And of Tzuo's Klein Tools rebrand, he says, "The simple yet professional look of the packaging lets the products be the hero."
Pho and Bogenrief also provided two essays to the site. In his essay, "Managing Expectations Across the Non-existent Line," Pho writes of being a designer, "We aren't just creatives. The line that once divided business and design has become non-existent. Designers create as well as capture value."
"These projects are multidimensional concepts based on strategic thinking," says Gerardo Herrera, the Graphic Design department's faculty director of packaging design, when asked to describe what makes these works so successful. "The students spent a great deal of time conducting research and analysis to arrive at solutions that were appropriate both to the client's intent and goals as well as to the market."
Herrera further explains that his students practice packaging design by conceiving of systems of multiple consumer touch points to create a holistic brand experience, "Those touch points that extend from product packaging, retail and point of sale design to re-imagining an overall visual brand identity."
For Nik Hafermaas, chair of the Graphic Design Department, having his students' work showcased by Avery Dennison is a testament to the importance that packaging design plays both as an area of emphasis within his department and in his students' ability to create powerful transmedia brand experiences.
"Our students are fusing media types across print and packaging, screen and motion, spatial and emerging media," says Hafermaas. "What they're doing is learning to become communication designers."
To see the students' projects and a video profile of Hinrichs visit Designer Showcase.