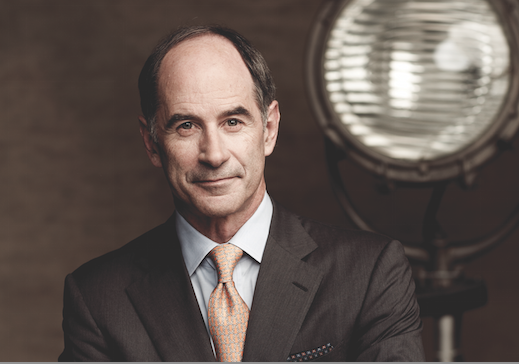 On Wednesday, March 20, Roger Martin, dean of the Rotman School of Management at the University of Toronto and author of The Design of Business: Why Design Thinking is the Next Competitive Advantage, will stop by Art Center's Ahmanson Auditorium for a free presentation and signing of Playing to Win: How Strategy Really Works, which he co-wrote with A.G. Lafley, the former chairman & CEO of Procter & Gamble.
Working together, Martin and Lafley doubled Procter & Gamble's sales, quadrupled its profits and increased its market value by more than $100 billion in just ten years. With Playing to Win, they show how leaders in organizations of all sizes can guide everyday actions with larger strategic goals built around clear, essential elements that determine business success. The book recounts stories of how Procter & Gamble successfully applied this method to iconic brands such as Gillette, Swiffer and Febreze.
Martin writes extensively on design and is a regular contributor to the Washington Post's On Leadership blog and to the Financial Times' Judgment Call column. Martin has written many articles in leading business publications including Harvard Business Review, BusinessWeek, Fast Company and Barron's. His other books include The Responsibility Virus: How Control Freaks, Shrinking Violets—and the Rest of Us—Can Harness the Power of True Partnership and The Opposable Mind: Winning Through Integrative Thinking.
Martin's lecture and book signing is presented in association with Live Talks Business Forums and follows the participation of Art Center President Lorne Buchman in the Live Talks series last fall, during which Buchman interviewed Idealab founder and Art Center trustee Bill Gross.
The morning following Martin's presentation at Art Center, he and Lafley will talk business strategy at Gensler, in downtown Los Angeles as part of the Live Talks Business Forums. "We believe collaborations are part of a good strategy, so we are thrilled to arrange for Roger Martin, to visit and address the Art Center College of Design community," said Ted Habte-Gabr, producer of Live Talks Business Forums.
Playing to Win: How Strategy Really Works
Presentation and book signing with Roger Martin.
Presented in association with Live Talks Business Forums.
Wednesday, March 20, 2013; 7:00 p.m.
Art Center College of Design | Hillside Campus
1700 Lida Street, Pasadena, CA 91103 | artcenter.edu