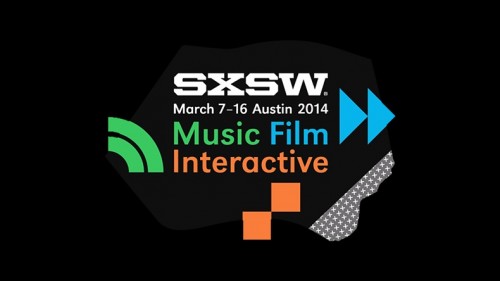 Lady Gaga announced, earlier this week, that she'd make her SXSW debut, headlining the music festival on March 13. But the biggest surprise was not that the mother of all little monsters would join the hordes of outliers, outcasts, oddballs and out there futurists making the pilgrimage to the annual Austin cultural convergence. It's that she waited this long to get there.  "[I'll be performing] as part of the Born This Way Foundation night on the Doritos stage," she said via video. "I believe being an individual and speaking your mind is one of the boldest things you can do. I will be celebrating that Thursday night. We are for the bold. This is a very special show…only people who prove their boldness are able to get in."
Art Center is also a culture of iconoclasts that fosters its own brand of  fierce take-charge originality. So we figured it was about time we plant our flag at SXSW as well. This year, we'll keep things low-key, observing, participating and reporting back on the panels, people, places and, yes, parties of particular interest. While we'll aim to cover as much ground as possible, the vast array of offerings at this year's interactive conference will require us to make some tough choices between, say, a conversation with iconic New Yorker cartoonist, Ralph Steadman, a panel on how social media is transforming social responsibility, the inevitable colloquium on 3-D printing's inevitability and the ultimate harmonic convergence — or dissonant redundancy — of modern movers and makers: SXSW's Burning Man meet-up. And that's just what's going on today at 3:30.
Whatever we choose, we'll be sure to bring you right along with us — go-pro style — delivering the choice insights and takeaways while sparing you the onslaught of self-promotion, jostling crowds, long lines and tacos and chili. And in the spirit of our journey to the forward-facing frontier of interactivity, we're dedicated to remaining nimble enough to customize this coverage around your interests. But this responsively designed content requires your participation. So please, we encourage you to have a look at the SXSW schedule and place your requests for panels and events you'd like us to cover in the comments section below and we'll do our best to get to those events and report back with the most enlightening and/or useful takeaways.
So, as Gaga might say, this is no place for a poker face. Let loose with the burning questions you most want answered from the heart of the digital domain at 2014's SXSW Interactive!