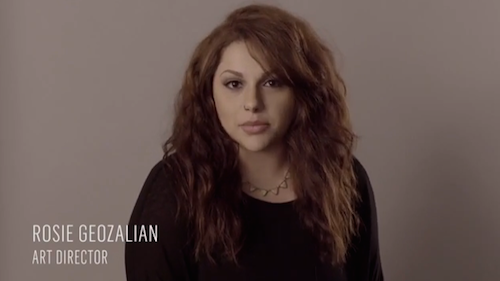 Art Center has a reputation for putting students through their paces, challenging them to meet and exceed their wildest creative dreams. The work ethic instilled here is legendary as are the results of all that toiling, ideating, imagining and making.
But the journey from inspiration to finished creation has always been somewhat mysterious. So beginning last Fall, we set out to illuminate students' creative process with the series of videos we've recently renamed Student Space. Now it's become a bonafide 'thing.' Here's how it's done: We identify three students from different disciplines who are in the process of completing an ambitious project. Over the course of the term we work with them to create three videos capturing the launch, obstacles and completion of their finished work of art and/or design. At the end of the term, each student's trio of episodes constitutes an intimate take on the agony and ecstasy of bringing an idea to life. The results have been fascinating, dramatic and nothing short of spectacular. Need proof? Check out this playlist on our YouTube page.
We're particularly excited to introduce you to the newest group of Student Space participants with this latest round of videos. Pearlyn Lii is a Graphic Design student working on a Brian Eno book. Environmental Design student, Connie Bakshi is sending dispatches from Tokyo, where she's participating in a collaboration with TAMA University. And Advertising student Rosie Geozalian is tackling a little subject known as human connection in her current campaign.
Join us in watching these works unfold over the remaining weeks of the term. Check this space for subsequent installments on November 22 and December 19.