In February 1932, during the lowest ebb of the Great Depression, the new Pasadena Civic auditorium was dedicated "to the citizens of Pasadena, whose efforts and sacrifices have made the erection of this beautiful and useful building possible." In the decades since its dedication, the Civic has seen millions of patrons from several generations of Southern Californians pass through its doors. As a home for ballet, symphony, popular music, musical comedy and television programs, the Civic has hosted a wide variety of special events.
On Saturday, April 18, 2014, the 2,997-seat auditorium will serve as the new venue for Art Center's graduation ceremonies. The Spring 2015 graduating class will be the first Art Center cohort in a long time who will not face off against the elements—rain, sun, wind or cold—as they prepare to collect their diplomas. The gathering is at long last moving to a climate-controlled indoor home with permanent walls and floors. It is also conveniently centrally located between Art Center's Hillside and South campuses.
As the day approaches, let's celebrate these creative and talented individuals who are about to take on the world. Here's the lowdown for the week:
Thursday, April 16: Graduation Show Preview
Industry leaders, employers, corporate partners, donors and alumni get the first look at the Spring term's graduating artists and designers at the invitation-only Graduation Show Preview.
The dual-campus show has Fine Art, Graduate Art, and Graduate Media Design Practices all showing at South Campus, from 5–8 p.m. The remainder of Art Center's creative disciplines will be on display at Hillside from 6–9 p.m., with a private reception following.
This event, hosted by Alumni Relations to welcome new graduates into the community, gives our graduating students an opportunity to network with potential employers and fellow alumni.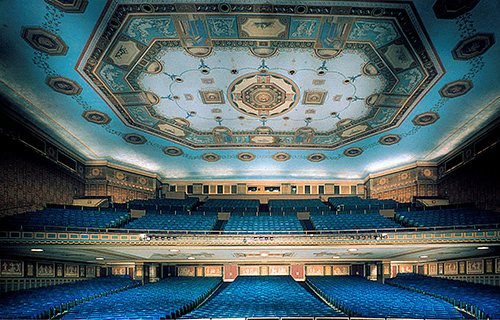 Saturday, April 18: Graduation
The graduation ceremony begins at 10 a.m. at the Pasadena Civic auditorium. The 144 baccalaureate and 44 masters' candidates—along with faculty, staff, family and friends—will hear from the Honorable Bill Bogaard, outgoing Mayor of Pasadena, who will be presented with an honorary degree from the College. Mayor Bogaard, who last year announced his intention not to seek reelection, is serving the final months of his fourth term as Mayor of Pasadena, having taken office in 1999 as the City's first directly elected Mayor. He has steered the City through the arrival of the Gold Line light rail transit system; significant investment in new housing; construction of a new convention center; establishment of new arts institutions and reform of the public schools. Known as a consensus builder, the Mayor has helped the city bank on its educational and engineering advantages by developing the Innovate Pasadena program and other tech initiatives, including the newly opened Cross Campus collaborative work environment. He has been a tireless supporter and friend of Art Center throughout his tenure.
The Student Leadership Award is given out each term to a student who exemplifies stand-out leadership qualities and accomplishments. This term, a committee of students, faculty, and staff affirmed the values of this award by selecting to recognize Graduate Transportation Systems and Design student Russell Singer.
The crowd will also have an opportunity to hear from valedictorian Anush Shaginian, who is receiving a BFA in Illustration on Saturday. Anush began her path to Art Center in the College's Saturday High program and is graduating from the Illustration department with the highest GPA of the Spring 2015 graduating class.

Saturday, April 18: Graduation Show
After the ceremony, Graduation Show opens to the public at both Hillside and South Campuses from 1–6 p.m., where work by the newest Art Center graduates will be on display. The show features student projects from major fields of study at Art Center, including Advertising, Entertainment Design, Environmental Design, Film, Graphic Design, Illustration, Photography and Imaging, Product Design, Transportation Design, Graduate Environmental Design, Graduate Film, Graduate Industrial Design and Graduate Transportation Systems and Design at Hillside Campus and Fine Art, Graduate Art and Graduate Media Design Practices on display at South Campus.
Congratulations to our Spring 2015 graduates!