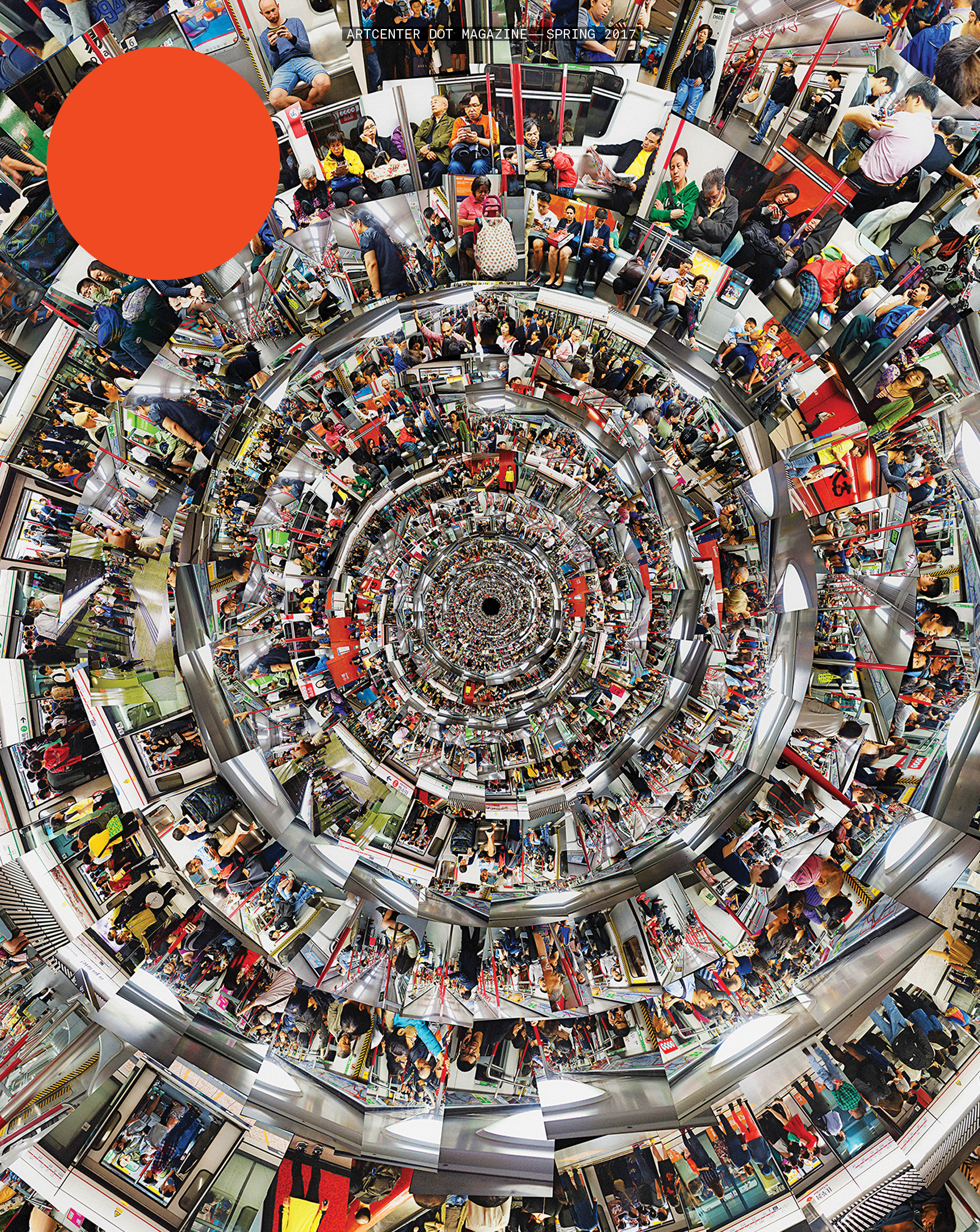 The Spring 2017 issue of Dot magazine is now available. You can find copies at various locations around campus including the Library, CSE, the DCO, the Faculty Lounge, the President's office and the Provost's office. Magazines are also available at the security desk of each building. Dot magazine is published by ArtCenter's Department of Marketing and Communications. Stories are published online throughout the year, and a print edition comes out twice a year. 
ArtCenter is a community of bold imagination and innovative spirit, and the creative contributions of our alumni faculty and students inspire pride and energize our growth. As the College's flagship publication, Dot magazine explores and celebrates their far-reaching influence within professional disciplines and on culture and society as a whole. The magazine's wide readership includes alumni and donors; corporate and foundation supporters; industry, educational and cultural partner; and local officials.
What follows is President Lorne Buchman's introduction to this issue.
"Louis, I think this is the beginning of a beautiful friendship." That bit of dialogue from Casablanca, spoken by Humphrey Bogart's Rick Blaine to Claude Rains' Captain Renault, is perhaps the most famous final line in cinematic history.
As you peruse this issue, you'll encounter similarly recognizable works by ArtCenter alumni that have become part of our national, if not international, cultural fabric—from the silhouetted surfers of John Van Hamersveld's Endless Summer poster, to the brightly hued world Kendal Cronkhite created for last year's animated Trolls, to Ignacio Gomez's striking poster for Zoot Suit, featuring El Pachuco looming large over Los Angeles.
Looking through this issue you'll also discover work by several alums that have recently reached out to us. For example, the mesmerizing photomontage featured on the cover was sent to us by Wing Chan via Untold Stories, our website where all our alumni friends can share, in their own words, their stories and latest projects.
Additionally, much of the work highlighted in the 4 x 4 gallery—from Ranee Henderson's highly textured painted portraits to Nora Shields' mind-bending, site-specific sculptures—first appeared on our website's Alumni Now page, a digital destination featuring timely updates from our graduates.
We couldn't be happier with all the stories you've been sending our way, and it's truly an honor to share them with both our community and to a wider audience.
Another collaborative project we're proud to share with you in this issue is Create Change 2.0, ArtCenter's strategic plan for the next five years. The plan was unanimously and enthusiastically approved by the Board of Trustees this past October and officially adopted earlier this year.
A natural extension of Create Change 1.0, the new plan focuses on how the College creates value for its students while realizing its mission. The plan was a major undertaking—assembling thoughtful input from multiple voices across ArtCenter over a period of 18 months—but the results are compelling and promise to have positive ramifications well into the future.
So sit back, enjoy this issue, and keep those submissions coming! Because, as Rick Blaine might put it, without your stories this crazy world wouldn't amount to a hill of beans.