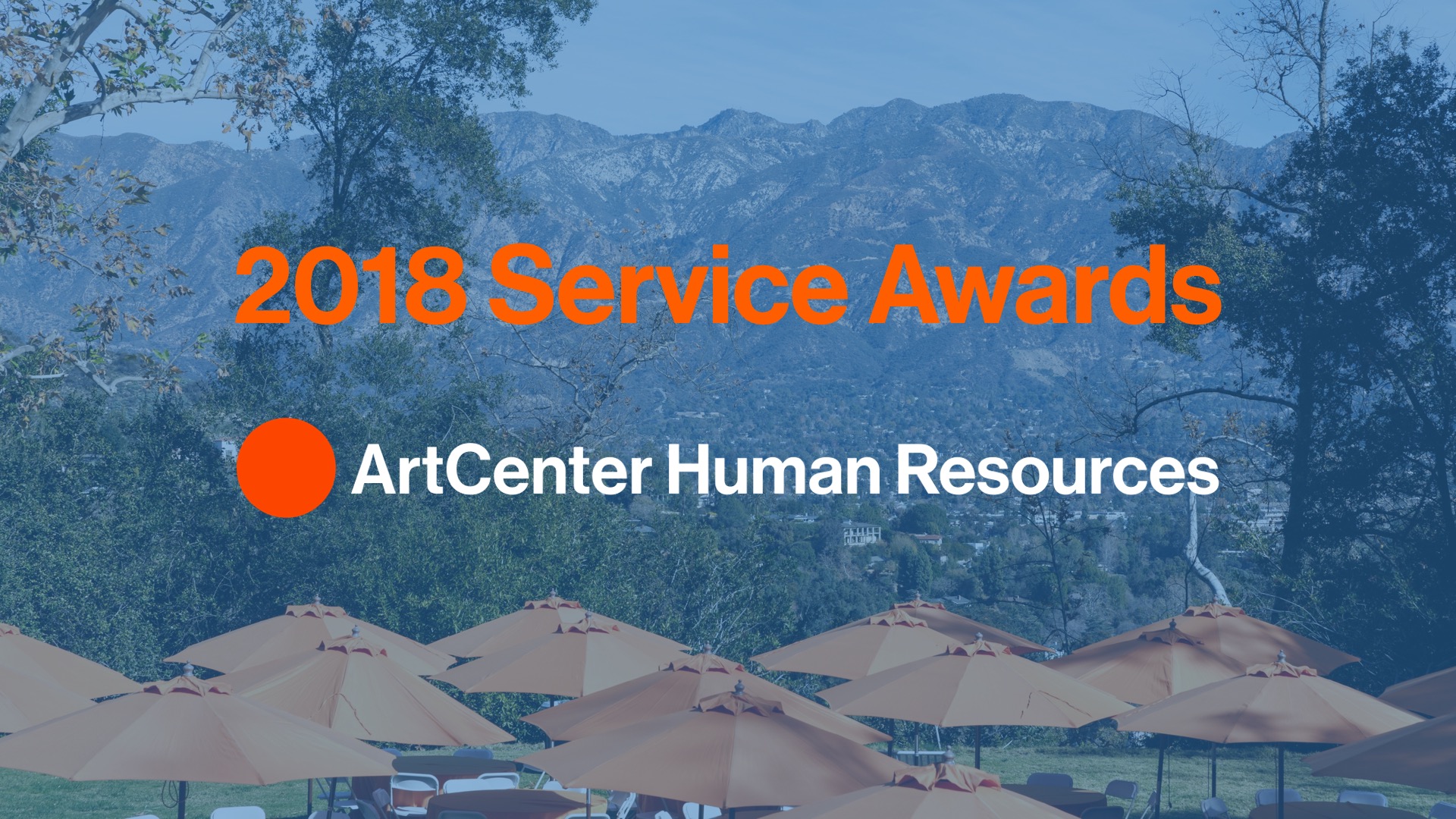 The 2018 Service Awards luncheon—a celebration of employees with at least 10 years' employment at ArtCenter who achieved significant career milestones in 2018—was held a week ago in the Faculty Dining Room.
Celebrants and their supervisors were treated to a plated-service lunch, which provided a welcome respite from the usual fast pace of an ArtCenter workday.
President Lorne Buchman provided a warm welcome, once again admiring the number of people in the room who have been devoting their time, expertise and dedication to the College for anywhere from 10 to 40 years. He singled out those celebrating 40 years of service, including Environmental Design Chair David Mocarski, Williamson Gallery Vice President and Director Stephen Nowlin, and gave special recognition to faculty member Jay Chapman, for deciding on his own to make himself available to ArtCenter students needing help. Chapman has occupied a table in the Student Dining Room at Hillside or (more recently) Foodies at South Campus for years, offering insight, guidance and time management tips to students on a drop-in basis.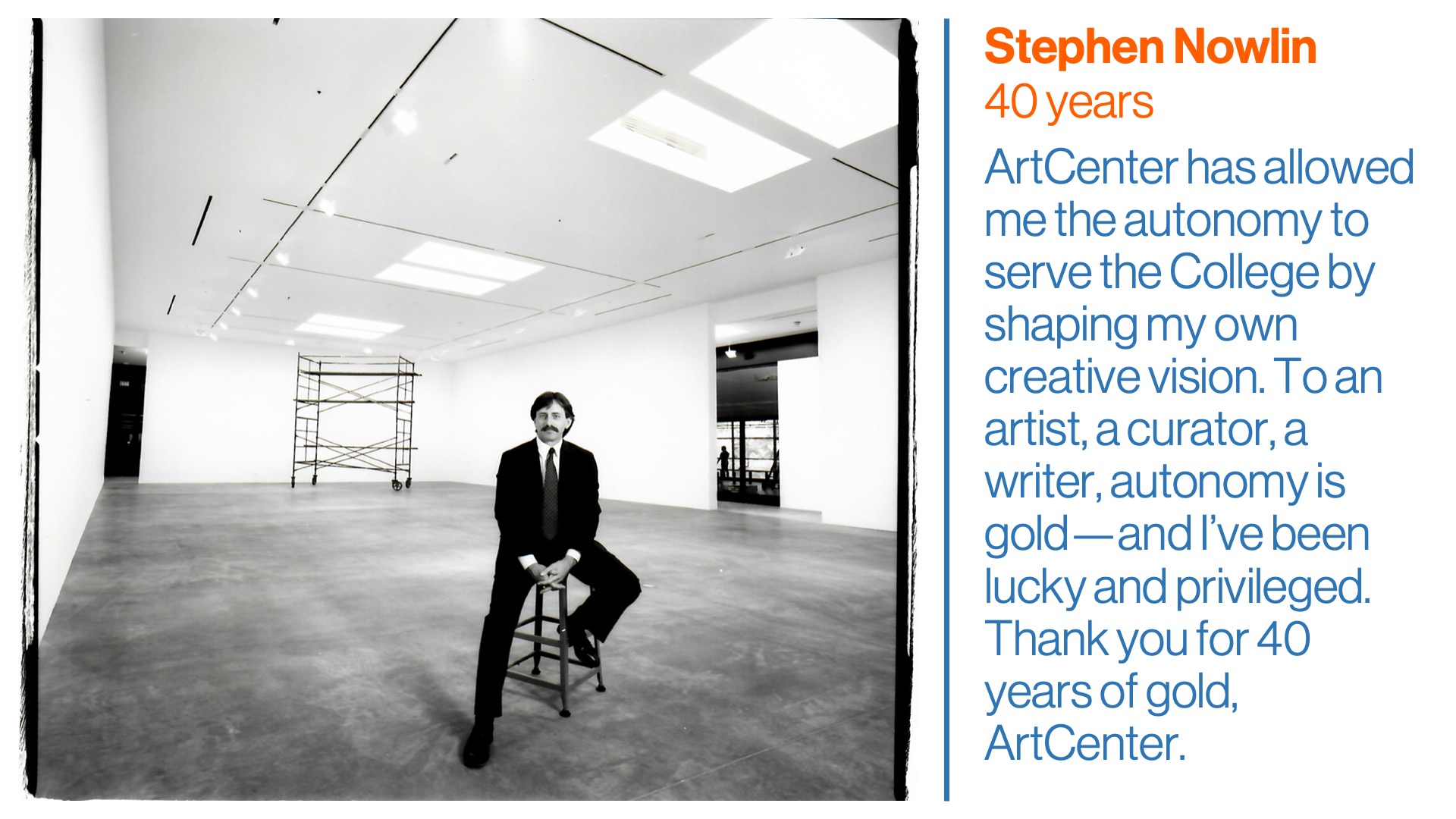 A number of awardees contributed photos and memories of their time at ArtCenter to a slide show that played during lunch. Here are some highlights:
Stephen Nowlin, staff, 40 years:
ArtCenter has allowed me the autonomy to serve the College by shaping my own creative vision. To an artist, a curator, a writer, autonomy is gold—and I've been lucky and privileged. Thank you for 40 years of gold, ArtCenter.
Tony Luna, faculty, 35 years:
I have to teach. Teaching is at the very core of my existence. The world is changing at a dizzying pace and I need to hear what the younger generations have to say.
Bob Kato, faculty, 30 years:
My most memorable teaching moment was the day all my students turned up on time.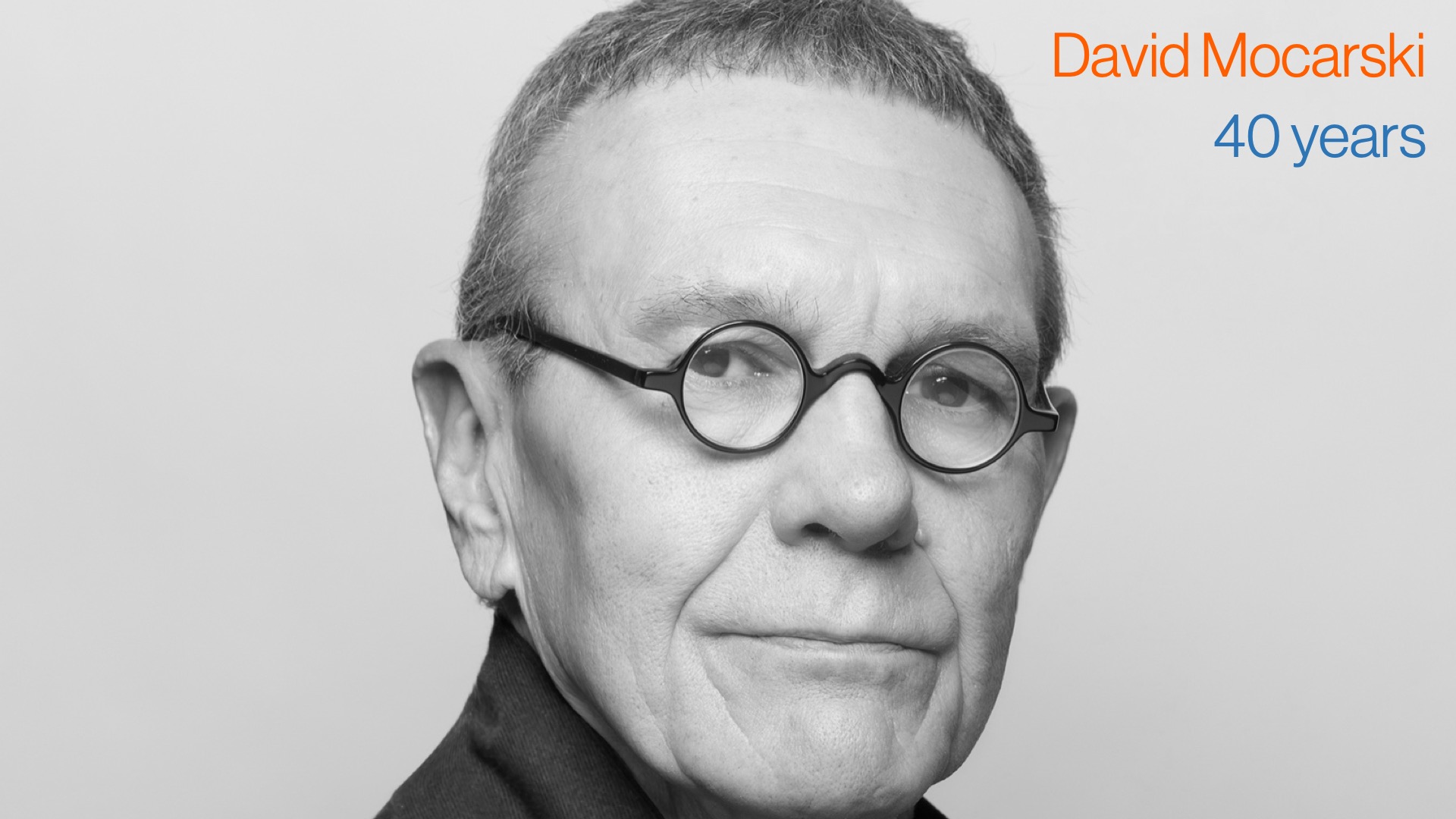 A hearty congratulations to all who received awards. Each and every person who works here is part of the reason why ArtCenter is able to provide an exceptional education for our talented and hard-working students and these individuals have been doing it for a long time. If you happen to run into any of the following people as you go about your day on campus, please take a minute to thank them for the years, time and energy they have devoted to the College.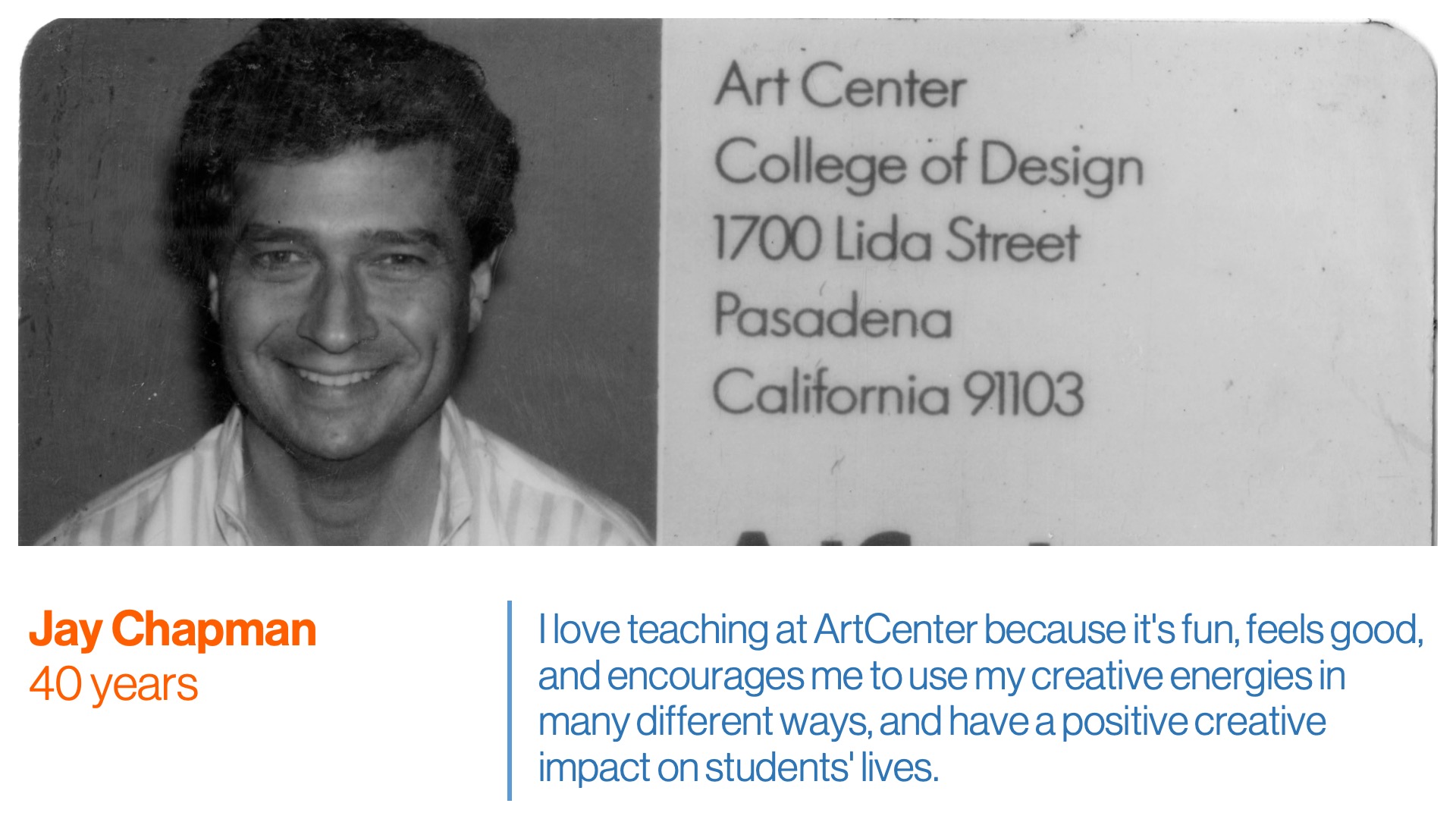 2018 Service Award Recipients
| | | | |
| --- | --- | --- | --- |
| 40 years | Jay Chapman | 15 years … | John Krsteski |
| | David Mocarski | | Jonas Kulikauskas |
| | Stephen Nowlin | | Paul Le Tourneur |
| | | | Ronald Llanos |
| 35 years | Stan Kong | | Susan Luftschein |
| | Luis "Tony" Luna | | Christopher Meeks |
| | | | Graham Moore |
| 30 years | Katherine Bennett | | Cliff Nielsen |
| | Monte Bramer | | Joseph Reiter |
| | Marc Gaede | | Elena Salij |
| | Marnie Gaede | | Randall Smock |
| | Richard Haluschak | | Koji Takei |
| | James Heimann | | Mark Todd |
| | Robert Kato | | Esther Pearl Watson |
| | Patricia Podesta |   | |
| | Mary Yanish | 10 years | Thomas Allen |
| | | | Affonso Beato |
| 25 years | Rosetta Brooks | | Elise Co |
| | Gloria Kondrup | | Michael Dooley |
| | Catherine MacLean | | Regina Dowling-Jones |
| | Kurt Matsuo | | John Downs |
| | Dana Walker-Juick | | Maritza Herrera |
| | Everard Williams | | Benjamin Hooker |
|   | | | John Jasso |
| 20 years | Brian Boyl | | Chiaki Kanda |
| | Ethan Johnson | | Joseph Kohnke |
| | Alfredo Lopez | | Alice Konitz |
| | Aaron Smith | | Fabian Lacey |
| | Jan Tumlir | | Matt LaPoiint |
| | Lisa Wagner | | Miguel Lee |
|   | | | Aaron Lindquist |
| 15 years | Yelen Aye | | Anna Macaulay |
| | Margo Bistis | | Austin McCormick |
| | Sean Donahue | | Miao Miao |
| | Jered Gold | | Eric Ng |
| | Manuel Hernandez | | Javier Palomares |
| | Rollin Homer | | Richard Pearce |
| | Michael Horowitz | | Brian Rea |
| | Chin-Lung Hu | | Ming Tshing |
| | Joseph Jones | | Michael Winder |
| | Seth Kaufman | | |
| | Dennis Keeley | | |
| | Tom Knechtel | | |