Interaction Design and DesignMatters student, Dillon Chi organized a group of ArtCenter students to attend SDHacks 2019, one of the largest hackathons in California, for an intense 36-hours in San Diego. He reflected on the experience.
I started a club at school with the purpose of assembling transdisciplinary teams of designers and artists to attend hackathons. Late October, two teams from ArtCenter went to SDHacks 2019 along with 800+ other students from all over Southern California. This three-day trip was almost completely paid for by my SLED grant and the club stipend provided by the Center for the Student Experience. We were able to hack away in an Airbnb close by, which gave us the wall space needed to put up a couple of hundred Post-It notes and conduct remote testing. Both teams from ArtCenter placed in the ActivBody Challenge, taking two of the hackathon's 15 awards. Each member of both teams received an educational grant and an offer to intern at ActivBody.
As interaction designers at ArtCenter, we are taught to use multi-step research exercises along with the iterative process to create a great system. Steps that include lean canvas, affinity diagramming, competitive research, posture analysis, blob scenarios, and user journeys. The challenge at the hackathon was how to condense your 14-week class plan into something that you can execute in 36 hours with your three teammates?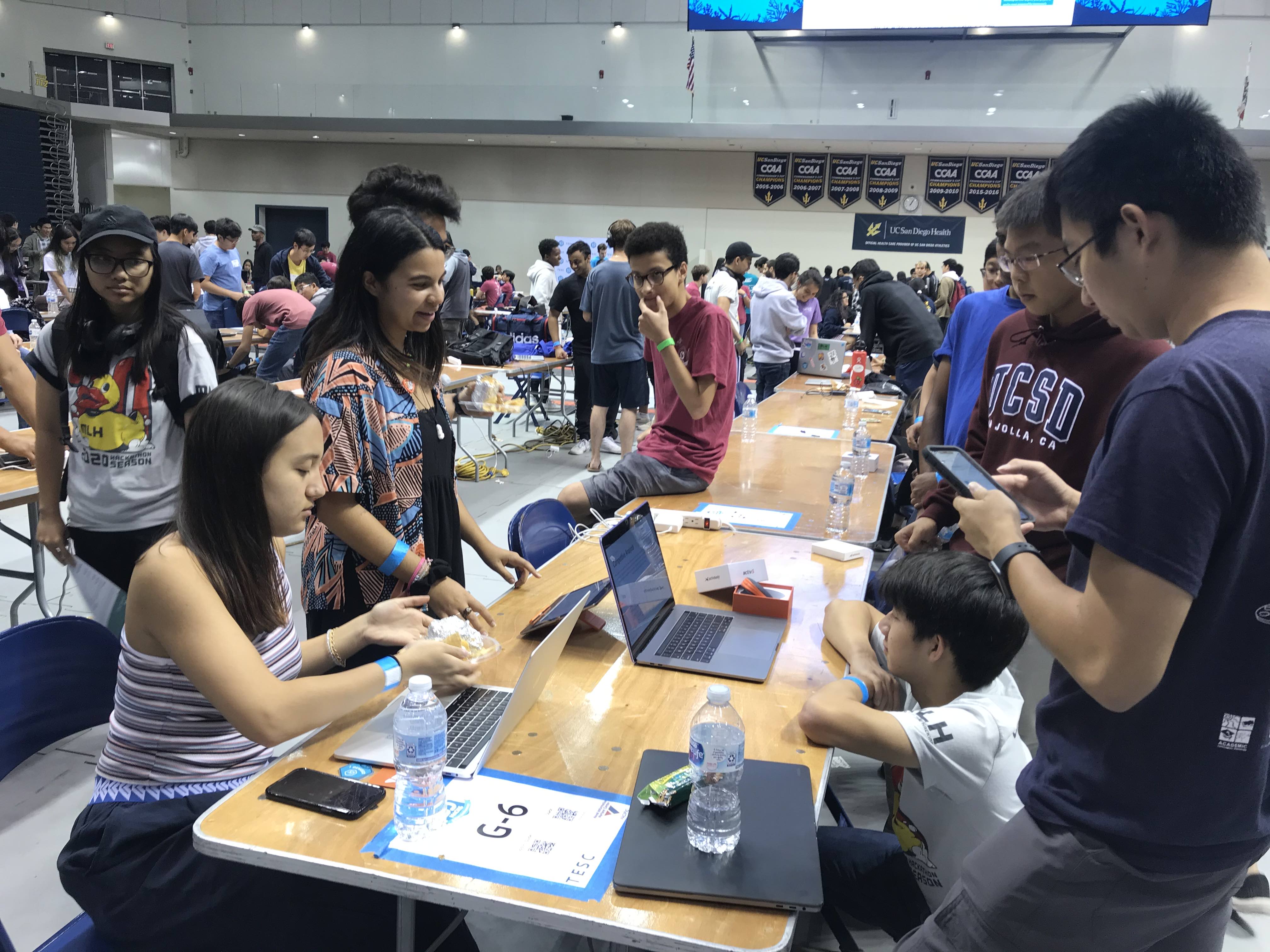 This is some of what we learned:
Three first-term students, who had just completed their first 7-week abbreviated project in groups for IxD 101, came with us. Going in I was a little hesitant about what they could accomplish. I was wrong and when crunch time hit they were phenomenal. Their insights helped shape the work we produced. I learned as a group leader to allow my team to run with it instead of holding in the reigns.
Both teams took a risk and decided that it would be better to thoroughly research the topic and design the solution instead of jumping straight in and they ended up devoting 80% of our allotted time to these aspects of the challenge.
One student led a group for the first time and the 36 hours helped her develop as a leader and allowed her to voice her opinions in a way she hadn't in 14-week long group projects she had before. She will be doing so from now on in her groups at ArtCenter.
Another student remarked that it was an empowering experience to understand that the process that we are taught at ArtCenter is mutable and bendable to the constraints of the brief.
Through the SLED Grant and the club stipend, I was able to make this experience cost just 15 dollars each for all participants. I know this was a factor in their participation and I encourage ArtCenter to play an active role in sponsoring experiences such as this in the future.
It is my goal during my time here and after to create or share experiences that people can learn and grow from.