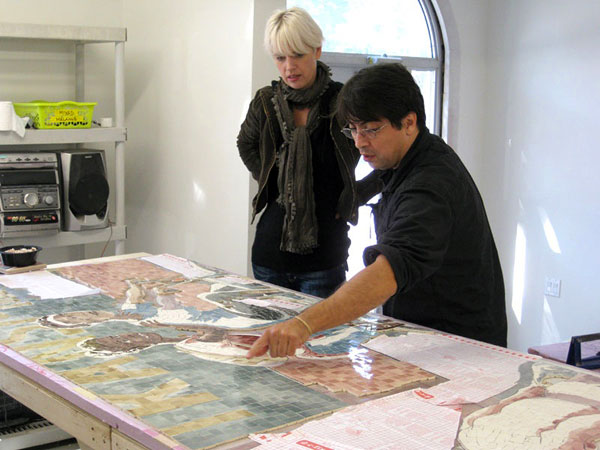 Fine Art alumnus and Art Center at Night/Saturday High faculty member Ronald J. Llanos has been hard at work the past three years creating Ephemeral Views: A Visual Essay, for Metro's Expo/Western Station constructed at Western Avenue in Los Angeles. He is creating 24 mosaic panels (each 8' x 3') that comprise the work under construction.
The Source brings us an update on the progress. From the article: "Ronald's watercolor paintings have a fresh, spontaneous quality to them. The task of translating his translucent washes of color into a hard, permanent material was a challenge. Artisans at Mosaika Art & Design traced Ronald's designs onto ceramic tile and added thin layers of glaze to preserve the feel of the artist's hand in the work. Next the work was fired, cut into small pieces and placed within the panels."
Read more, and also check out Llanos' blog for details from the beautiful mosaic.