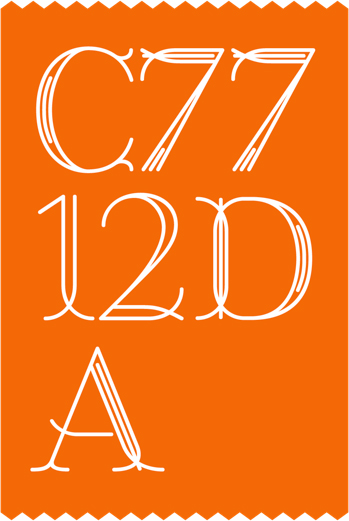 Following a week of rolling announcements, Art Center is happy to congratulate the teams behind six noteworthy projects selected as Student Winners in the 2012 Core77 Design Awards, which celebrate the richness of the design profession and the brilliance of its practitioners. Among the award winners, our Product Design students' solutions for medical devices and uniforms are valued in the Equipment and Soft Goods categories, Designmatters' Safe Agua projects were recognized for their Social Impact, and a collaboration between Grad ID and the Drucker School is noted in the area of Strategy & Research.
CATEGORY: Equipment
DESIGNER/TEAM NAME: Andrew Kim
PROJECT: Pal IV Pump System
JURY COMMENTS: Not only does this design pay attention to people's physical need, but also their psychological needs in their most painful period.
CATEGORY: Equipment
DESIGNER/TEAM NAME: James Cha
PROJECT: Syncro – Post-surgical knee rehabilitation device
JURY COMMENTS: Unlike many professional medical devices with a cold, mechanical form, this design is very user friendly with its organic form and inviting user interface, which encourage patients to use it with joy.
CATEGORY: Social Impact
DESIGNER/TEAM NAME: Kimberly Chow and Carlos Vides
PROJECT: Safe Agua: Balde a Balde
CLIENT: Innovation Center, Un Techo Para Mi Pais
JURY COMMENTS: This product shows that even relatively humble designs can make a big difference to people's lives.
CATEGORY: Social Impact
DESIGNER/TEAM NAME: Alex Cabunoc and Ji A You
PROJECT: Safe Agua: GiraDora
CLIENT: Innovation Center, Un Techo Para Mi Pais
JURY COMMENTS: So much going for it – a great concept that works on all the required levels to be a success.
CATEGORY: Soft Goods
DESIGNER/TEAM NAME: Leonardo Ochoa
PROJECT: Allayant – A shirt with built-in back support for paramedics
JURY COMMENTS: We really loved how [far] the Allayant reached. This was a big undertaking. It is rare to see such an innovative solution that is so well aesthetically resolved in a student project.
CATEGORY: Strategy & Research
DESIGNER/TEAM NAME: Art Center College of Design Grad ID and the Drucker Graduate School of Management
PROJECT: KPCC+
CLIENT: Southern California Public Radio
JURY COMMENTS: The KPCC+ strategy is notable because of the breadth of analysis that was done to increase listenership. They did a good job of targeting, understanding and designing for a complex and changing market and technology. Excellent process and project!
In addition to winning an award for KPCC+, the video testimonial submitted to Core77 as part of the entry process was showcased on the award site for being particularly informative.
The winners of each category will receive the C77DA trophy, and all honorees will be published in the Awards Gallery, on Core77 and in the awards publication. The recognition will culminate with a special event in New York City this fall.
Launched in 1995, Core77 publishes articles, discussion forums, resources, book reviews and event calendars in service to a global audience of design professionals, corporations, students, enthusiasts and fans. They host hundreds of thousands of online portfolios, provide job listings through a distinguished network of leading design site partners and maintain a database of thousands of design firms, schools, vendors and services. And offline, Core77 produces myriad design competitions, lecture series, parties, portfolio reviews and exhibitions.