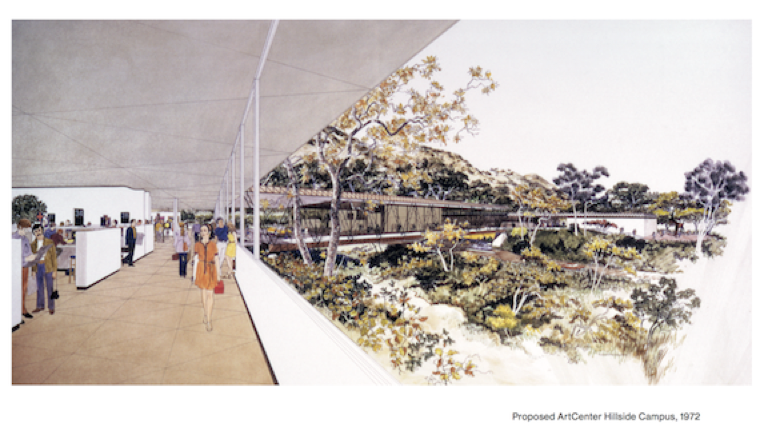 Monday, October 9, 2017 marks ArtCenter's 87th birthday. In celebratory fashion, the Student Success Task Force, in partnership with ArtCenter's Student Government, would like to offer you two opportunities to join in on the festivities.
At 12:00 p.m., campus-wide, BIRTHDAY PARTY TABLES will be set up with cupcakes, buttons, and balloons. Nearby you will find posters that highlight 87 years of history! Stop by the Hillside Campus south entrance, the 870 Building's lobby, the 950 Building's 2nd floor (near the Library) or 1111 Building's 3rd floor (near the Student Store) for a free sweet treat and some take-a-ways!
At 3:30 p.m., in the Student Dining Room on the Hillside Campus, a POP UP PHOTOGRAPHY INSTALLATION will feature over a dozen photos (thanks to Archives and the Photo + Imaging Department) that capture ArtCenter from its early days in downtown Los Angeles to the 1990s at Hillside. Stop by to view the photographs, partake in free appetizers and refreshments, and mingle with other community members.
Both events are open to all community members, but it is important to note that food is available on a first-come, first-served basis.