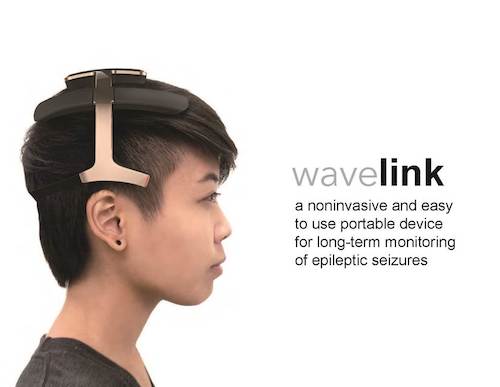 This is the second in a two-part series on a joint pilot program between Art Center and the UCLA Business of Science Center focusing on the role of design in the field of health and wellness. Art Center offers special thanks to the Knapp Foundation (Betsy and Bud Knapp) for providing generous support to launch the program.
A stethoscope cover that prevents the spread of disease. A non-invasive "tuning fork" that helps improve hip implant fit by aiding surgeons with feedback during hip replacement surgery. A sensor that can detect lung cancer biomarkers in the breath of high-risk patients.
These are a few of the innovations developed by students in Jeff Higashi's recent Advancing Bioengineering Innovations course—and prime examples of what can be accomplished when designers are included in the early stages of developing health and wellness products.