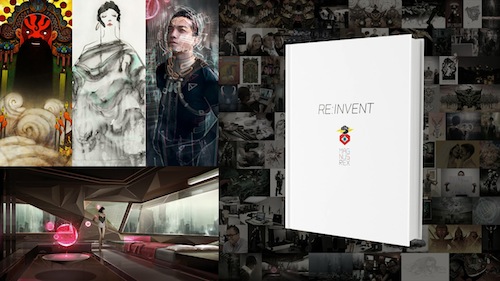 "Our time at Art Center is all about pushing limits and taking chances, but a lot of us lose that creative fire when our personal visions butt up against professional realities. In many ways our book RE:INVENT was a reclamation of the risk-taking spirit we had when we were back in school. Art Center alum," says Derick Tsai (Transportation and Entertainment Design, '05), who found his own unique creative voice (and heaps of critical and professional success) by thrusting himself out of the security of his thriving design studio and into the wilds of his own imagination. Here he tells the story of how he forged his path to personal and professional fulfillment.
Between the time demands of paying the bills and spending time with our friends and family, it seems like our passion projects never get off the ground. And this is a shame because it's those passion projects that are often the truest expression of our personal vision and have the potential to elevate us to the next level. It's pretty easy to get started but at a certain point, questions and doubts inevitably creep into our minds.
"What's going to become of this?"
"Will anyone care?"
"Will this be worth anything?"
That last one's the killer.
That thought has stopped me in my tracks more times than I'd like to admit. And I'm guessing it has stopped many of you as well. So I want to share with you how a personal project of mine eventually developed into a critically and financially successful book, lucrative client work and a TEDx Talk for Livestream audience of over 30,000 people.