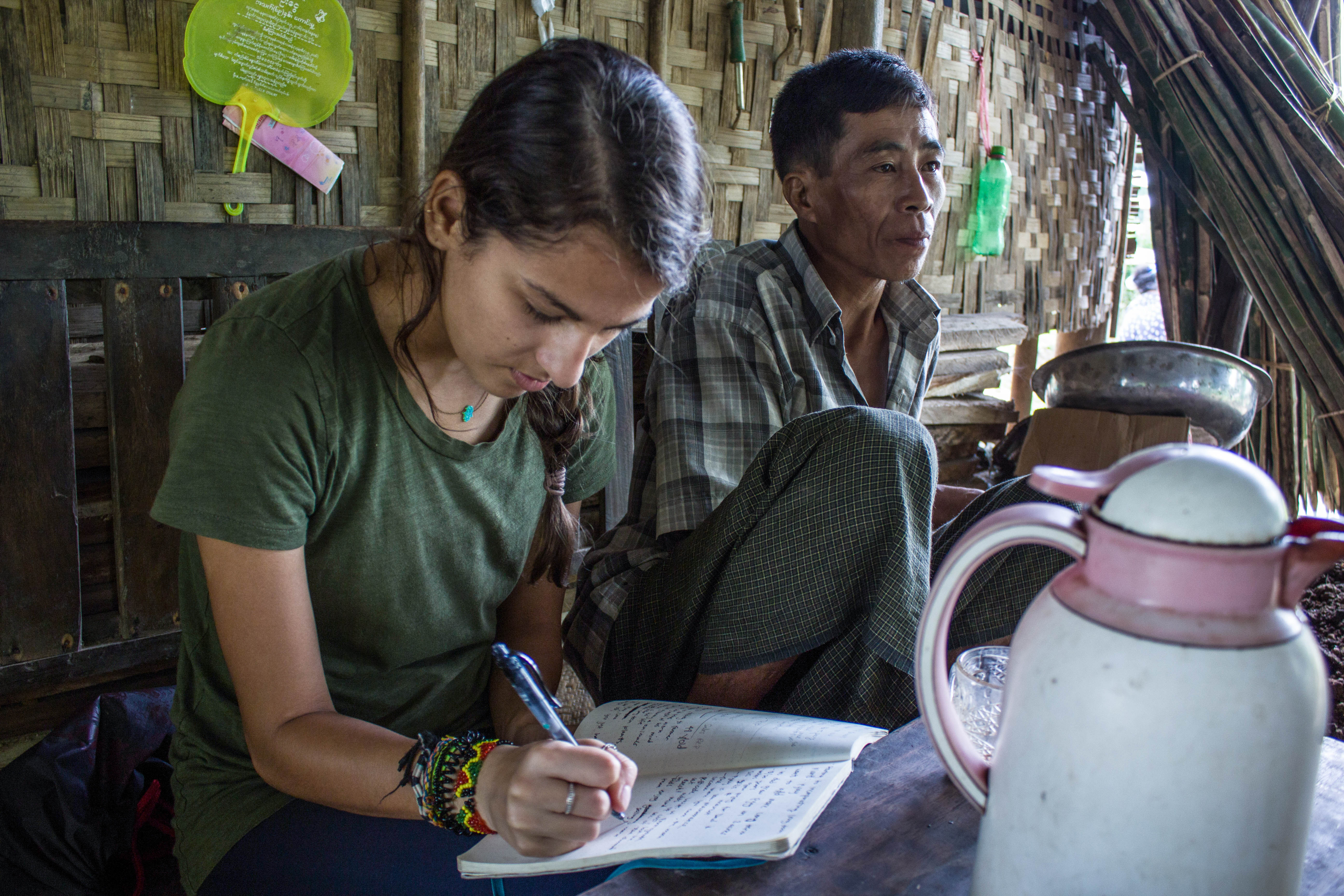 Beginning this summer, students will be able to enroll in a new minor in Social Innovation, through the popular Designmatters department. The move is in response to an increased demand for the specialization among undergraduate students for mastery in skills and competencies to work in public and private sector organizations where the strategic role of design is increasingly being valued.
"It is very meaningful to satisfy the demand for this dynamic curriculum and meet the needs of our impressive students who are passionate about social innovation and dedicated to making a positive difference on society locally and globally," said Mariana Amatullo, Ph.D., co-founder and vice president, Designmatters Department.
"Design for social innovation represents a vivid domain of human knowledge that ignites a boundless sense of possibility about a brighter future," Amatullo continued. "By implementing a minor in the field, we provide students with a specialized toolkit of skills based on experiential learning gained by tackling real-world, real-time issues that highlight the role of art and design in catalyzing social-innovation outcomes."
Candidates for the minor are students who crave the mastery of multidisciplinary skills and the collaborative mindset needed to propel innovation at such prestigious companies and organizations as UNICEF, IBM, Samsung and many more.
Examples of award-winning work conceived by students excelling in design for social innovation include:
· Environmental Design student Alvin Oei travels this month to Santiago, Chile to implement his concept for a children's burn clinic to guide patients and their families through an improved treatment and healing experience. Oei's The Healing Tree, is a result of his participation in ArtCenter's Designmatters Safe Niños transdisciplinary studio with COANIQUEM, a world leader in the rehabilitation of pediatric burn victims.
· Safe Agua is a multi-year design and research initiative that has yielded a number of innovative products and services created by ArtCenter students to help families overcome water poverty in Chile, Peru and Colombia.
· Es Tiempo is a multi-faceted communications campaign, in partnership with the USC Keck School of Medicine and the USC Annenberg School for Communication and Journalism, to raise awareness and support for the prevention and treatment of cervical cancer among Latinas living in Los Angeles.
· Flo developed for young girls in third world countries dealing with the challenges of menstruation without proper sanitary products, is the result of the ArtCenter Designmatters' Girl Effect studio. The collaboration with Yale School of Management was based on field research from Fuseproject and Nike Foundation.
· Where's Daryl is a violence and gun prevention teacher-toolkit created in collaboration the Los Angeles Unified School District and designed to serve a diverse population of at-risk youth.
Initially, the minor will be offered in six departments that have a significant population of students with interest in the specialization. Those departments are Graphic Design, Interaction Design, Product Design, Environmental Design, Illustration and Fine Art. Students from other majors will be able to apply on a case-by-case basis.
The minor formalizes and expands upon an existing Designmatters concentration launched in 2010. The new specialization offers students a curriculum comprised of 21 units designed to be completed within the time typically required to obtain a degree.
Students seeking the minor will enroll in a mix of studio courses, transdisciplinary studio requirements and courses in the Humanities and Sciences.
Designmatters recently published the collective wisdom of 84 game changers in the field of social innovation in a new book. LEAP Dialogues: Career Pathways for Designers in Social Innovation is the first publication of its kind to present a comprehensive overview of new professional pathways to successful and meaningful careers as experienced first-hand by a who's who of respected thought leaders (practitioners, researchers and educators) who are making seminal contributions to the field.