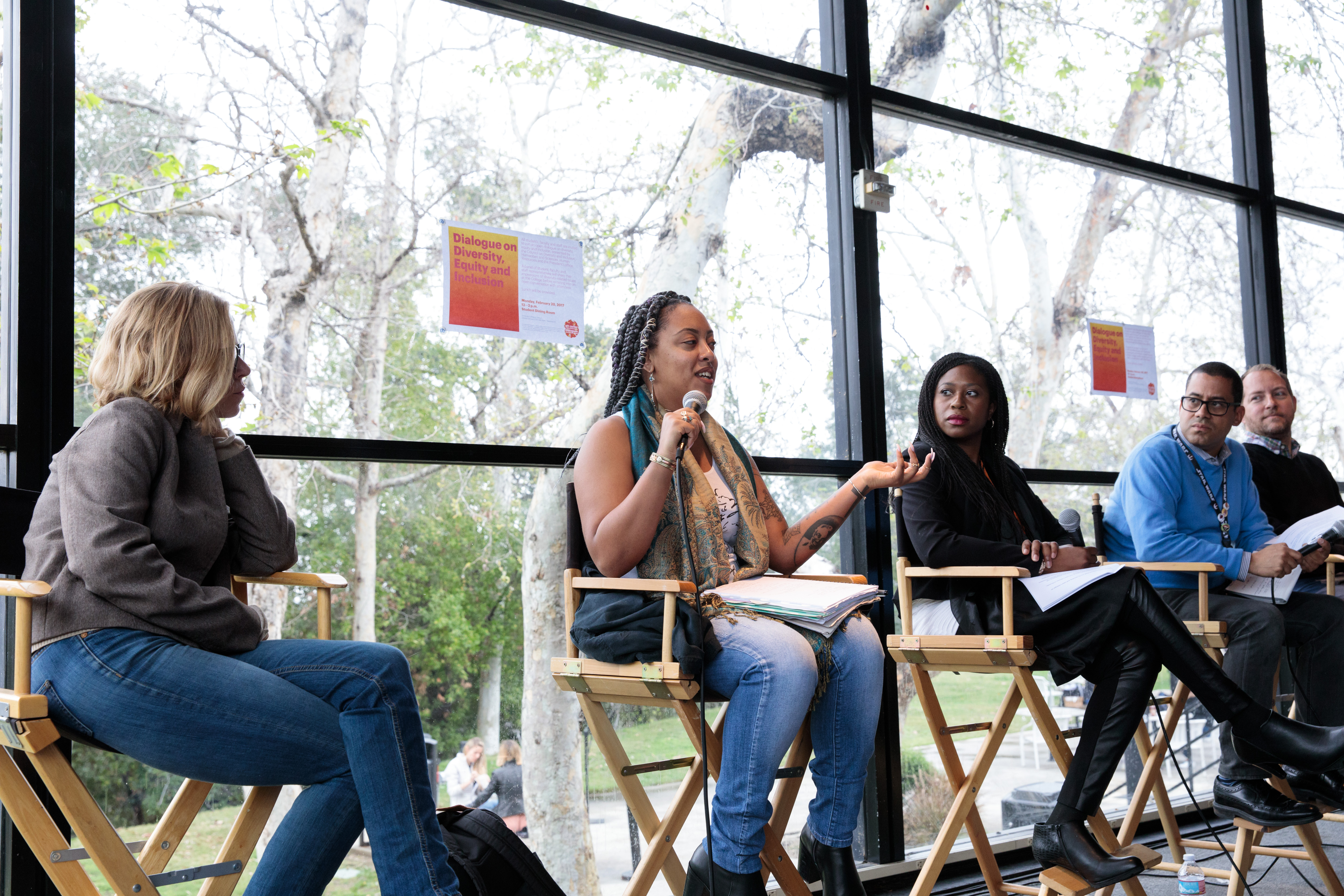 The student dining room was full, the discussion was intense and emotions ran high at the Dialogue on Diversity, Equity and Inclusion Monday, February 20. A panel moderated by Humanities and Sciences Department Chair Jane McFadden and consisting of former Diversity Council Co-Chair and Director of Diversity, Equity, Inclusion, and Title IX Coordinator Lydia Thompson; Illustration student and founder of WOKE, a student organization that seeks to provide, "a safe and open forum to create and grow from a dialogue about social issues and to spread awareness," Kayla Salisbury; Product Design faculty and Faculty Council Co-Chair Pascal Wawoe; and Staff Council Co-Chair and Vice President, Marketing and Communications, Jered Gold, spoke about the College's challenges and resources, fielded some tough questions and listened to valid concerns from the audience.
President Lorne Buchman made brief introductory remarks, noting how important this discussion is at this time, given the context of what is happening in the world and in the country. He said that we need to answer some important questions: "Who are we as a community? How do we interact with each other? How do we deal with each other in moments of disagreement? How do we learn to listen to other's pain?"
He reiterated that, "taking action is essential. None of us should be satisfied if this is merely a talk. This is a time when we need to take action," and concluded his remarks with an introspective reflection of the issues he is consumed with and the places he goes for guidance and inspiration.