VIDEO:  Watch artists Augustyniak, Amzalag in conversation with Illustration Associate Chair Aaron Smith and instructor Nancy Reigelman here.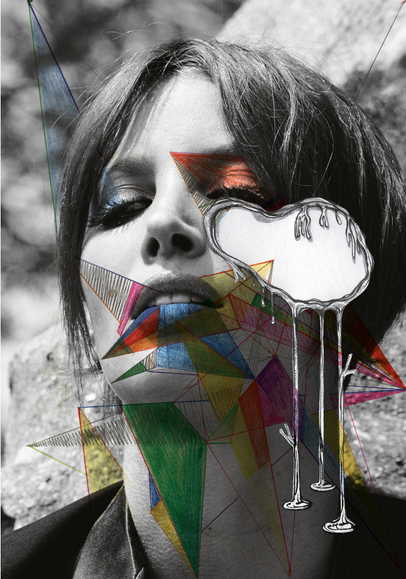 Art Center College of Design is pleased to announce the first ever West Coast exhibition by M/M (Paris), the celebrated Paris-based art and design partnership created by Mathias Augustyniak and Michaël Amzalag in 1992.
The exhibition M/MANIFESTATION runs March 8–April 28 at the Alyce de Roulet Williamson Gallery at Art Center's Hillside Campus.
The free opening night events on Thursday, March 7 begin with a conversation with M/M (Paris) at 7:30 p.m. in the Ahmanson Auditorium, followed by a book signing and reception in the gallery. Please R.S.V.P. to events@artcenter.edu.
M/M's close associations with the art, music and fashion worlds have led to their becoming one of the most distinctive and acclaimed creative voices of their generation, within graphic design and beyond.