Media Design Practices Grad Students present Uganda projects March 28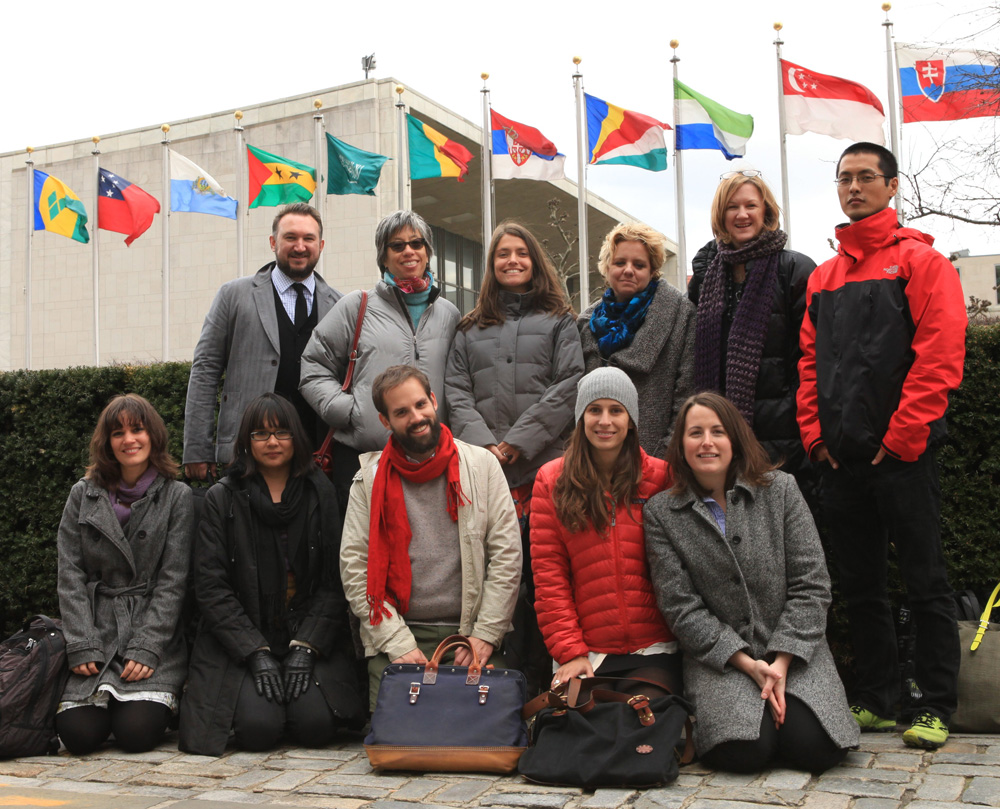 Art Center Media Design Practices graduate students, in collaboration with the College's Designmatters social impact department, are in New York this week, showcasing groundbreaking projects that feature insights from design research and prototypes created at the UNICEF Innovation Lab in Kampala, Uganda. The event is part of "Design for UNICEF" on Thurs., March 28, 2013 from 10 to 11:30 a.m. at the UNICEF House, located in the Danny Kaye Visitors Centre at the United Nations.
The seven students' projects, aimed at addressing issues of sustainability, access and equity, grew out of a partnership between Art Center's MDP/Field track graduate program and the UNICEF Innovation Lab. Faculty members Chris Csikszentmihalyi, Sean Donahue and anthropologist Elizabeth Chin head up the team. The student cohort — Jeff Hall, Maria Lamadrid, Judy Toretti, Betsy Kalven, Elizabeth Gin, Jacob Brancsi and An Mina — made multiple visits to Uganda and immersed itself in a broad range of issues challenging the country's youth.